Is this the most beautiful racecourse in Australia?
We love Kununurra and we love talking about the things that Kununurra does the biggest or best!
One claim we make is that we have the most BEAUTIFUL racecourse in Australia, nestled at the foot of the ancient Kimberley rock formation called Carlton Ridge/Sleeping Buddha which glows a magnificent orange at sunset against the blue waters of the Ord River. Although we must admit that the Wyndham Race Course with the ranges in the backdrop are also absolutely stunning.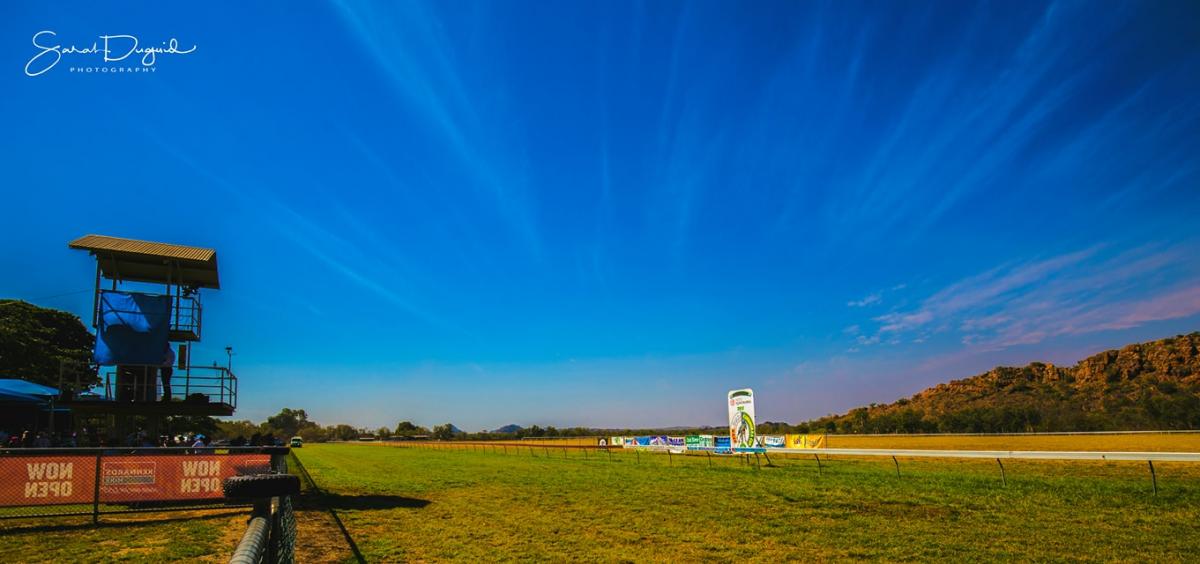 The East Kimberley Race Round has the atmosphere of your typical Australian Bush Horse Race round with one major exception. Situated on the banks of Lake Kununurra – Australia's largest above ground freshwater source Kununurra is the only race course in Western Australia north of Geraldton that is turfed. Lush green grass! That's the tracks and the spectators' lawn.
When is it on you ask? Kununurra Ladies Day is on Saturday August 31, 2019. What do you need to know? There is definitely a Fashions on the Field competition with runways, prizes and this year will take a Black and White theme! For details about the Fashions of the Field, there is a dedicated (very dedicated, the committee take the Race Day Fashion very seriously!) "Kununurra Races: Fashions on the Field" Facebook Page. 
Some race goers even arrive by helicopter!!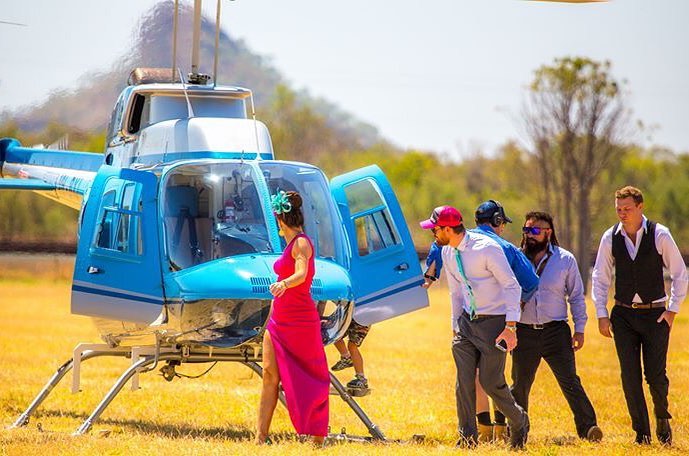 This year there are the new Members Marquees complete with shade, seats, ice buckets full of champagne and gourmet platters. Want more details about prices, shuttle buses, parking, the bar and entertainment? Jump onto the Kununurra Race Club Facebook page or Instagram Account. It's a great event and run entirely by volunteers.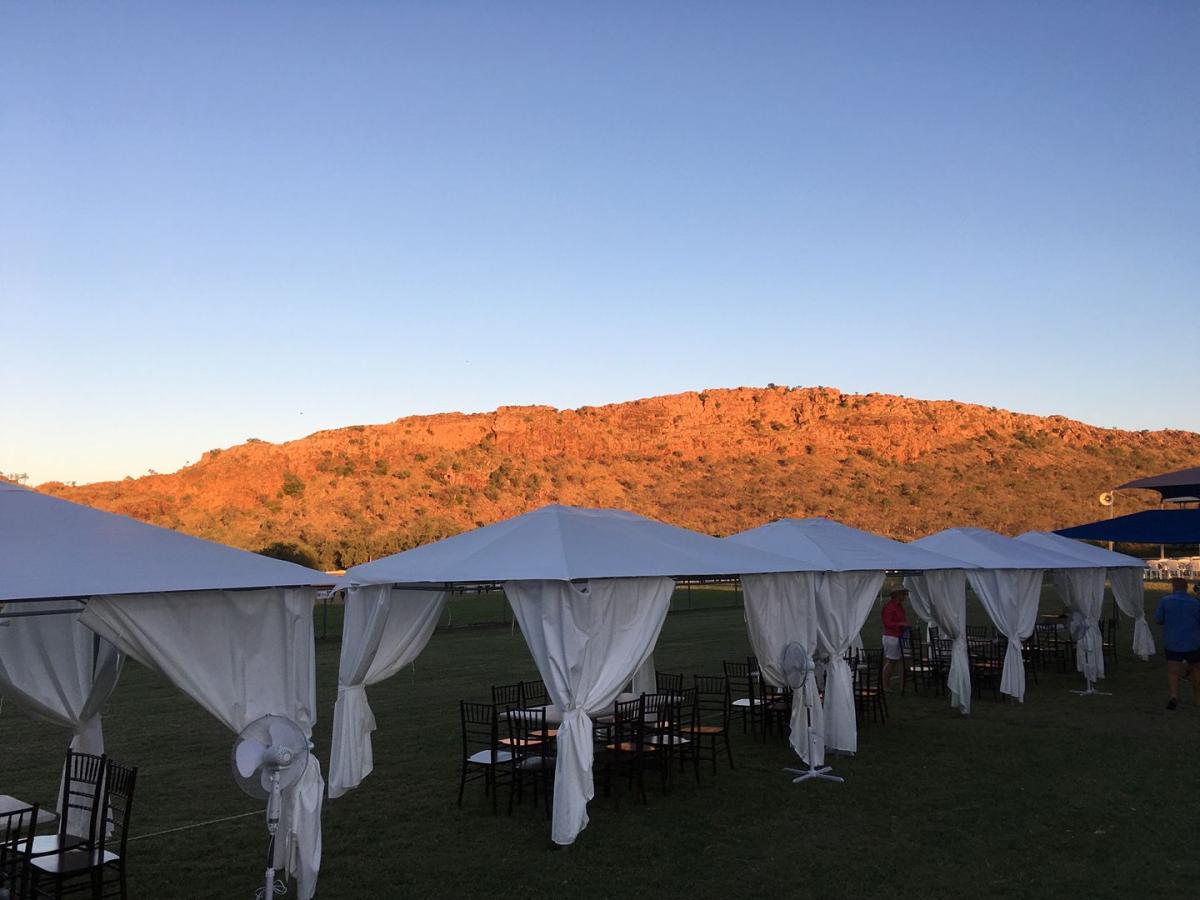 Key Dates of the East Kimberley Race Round 
Halls Creek Cup at the Wyndham Turf Club - Family Day - August 17 2019
Wyndham Cup Day – August 24 2019
Kununurra Ladies Day – August 31 2019
Kununurra Cup Day - September 6th 2019
Thank you very much to the very talented Sarah Duguid for the amazing images she's provided as well as the Kununurra Race Club. Of course, if you are looking for stunning accommodation to match the style of the Kununurra Races, our new Deluxe Waterfront Cabins could be just the thing!